Dave Kleiman (1967 – April 26, 2013) was a noted computer forensics expert, an author/coauthor of multiple books and a noted speaker at security related events. Various sources point to Dave as Satoshi Nakamoto, the pseudonym used by an unknown person or group who developed bitcoin, authored the bitcoin white paper, and helped determine how each part of the technology should be implemented
A month before turning 21, Dave was named U.S. Army Soldier of the Year. He received the Army Achievement Medal and a commendation signed by the Secretary of the Army. The commendation said in part, "Appearance, knowledge of general military subjects, current events and other subjects covered coupled with your strong dedication to duty, never failed to produce anything but outstanding results."

After distinguished service in the Army, Dave returned to his hometown and became a sworn law enforcement officer for the Palm Beach County Sheriff's Office (PBSO). In 1995, a motorcycle accident left him paralyzed, requiring the use of a wheelchair. Despite the disability he continued working at PBSO and attained the rank of detective. He also worked as a System Security Analyst in the Computer Crimes Division and helped configure the Computer Forensics Lab.. Dave went on to work at a number of high tech companies before becoming a partner in a computer forensics business.
Some of Dave's most notable work took place at Securit-e-doc where he was the Chief Information Security Officer. The company provided secure peer-to-peer computing connections. While Dave was employed there he developed a Windows encryption tool that surpassed NSA, NIST, and Microsoft Common Criteria Guidelines. This technology was used at NASA, U.S. Dept. of Treasury, Office of the Inspector General, and the US Marshalls Office. Cryptography was routinely used at S-doc to develop several products, broadly aimed at reliable and verifiable transmission of data and messages, centered around the idea of an "unalterable, encrypted audit log system".

Dave was also a regular contributor to Cryptography and Security mailing lists where discussions included technical aspects of cryptosystems and the politics of cryptography. He was a long-time member of the same Metzdowd Cryptography mailing list where Satoshi Nakamoto announced Bitcoin on Oct. 31, 2008.
---
TIMELINE:


In early 2001 my brother Dave began working for a startup company called Securit-e-doc. The business was located in a 21-story black-glass tower, better known by locals as the "Darth Vader Building". Personally, I refer to it as the monolith because it reminds me of that mysterious structure from the movie 2001: A Space Odyssey. Part of Dave's work also holds a sense of mystery that seems to originate around 2001. He helped secure communications for NASA and then went on to participate in other interesting projects. Coincidentally the characters of 2001 Space Odyssey were named Dave and HAL.
http://www.secinfo.com/d129Ga.31e.htm


May 8, 2002 - Securit-e-doc SITT Cryptosystem is validated.
Wei Dai (creator of B-money) is listed on this page.
http://archive.vn/Gtpvb

Wei Dai is one of the first people to have communicated with Satoshi. The coding library which Dai wrote, Crypto++, is used extensively in Bitcoin's code, and Dai's style of coding is notably similar to Satoshi's.
Satoshi Nakamoto credited Dai's b-money in the Bitcoin white paper.
https://uctangerine.com/2017/09/11/op-ed-searching-satoshi/

June 10, 2002 - Dave's Securit-e-Doc NASA ID Card is issued.
Cape Canaveral Air Force Station.


Sept. 26, 2002 - Securit-e-Doc SITT® Cryptosystem supported cryptographic algorithms to perform encryption and decryption.
Page 7 - "Cyclic Block Chaining" or "Cipher Block Chaining". https://www.cryptsoft.com/fips140/vendors/140sp276.pdf
Oct. 31, 2002 - Securit-e-Doc FIPS 140-1 Validation Certificate
https://www.cryptsoft.com/fips140/vendors/140crt276.pdf

March 24, 2003 - Dave posts a message about "crypto" on the Metzdowd cryptography forum.
http://www.metzdowd.com/pipermail/cryptography/2003-March.txt
"There are only about 310 fips-140-1/2 total validation certificates since
1995. http://csrc.nist.gov/cryptval/
Since the FIPS-140-2 was not signed in until mid-2001 there where very few
in 2002 - see the 2 links below.
http://csrc.nist.gov/cryptval/140-1/1401val2002.htm
http://csrc.nist.gov/cryptval/140-1/1401val2003.htm "

September 23, 2003 - NASA Chooses Securit-e-Doc To Increase Security For Its CyberCommunications.
https://www.businesswire.com/news/home/20030923005555/en/NASA-Chooses-Securit-E-Doc-Increase-Security-Cybercommunications-Dont


Oct. 31, 2008 - The Bitcoin white paper is announced on the Metzdowd cryptography forum that Dave was a member of.
http://www.metzdowd.com/pipermail/cryptography/2008-October/014810.html

Nov. 19, 2009 - Satoshi registered as user # 3 on Bitcoin.org forum.
In 2011 his messages were ported over to Bitcointalk.org.
https://bitcointalk.org/index.php?action=profile;u=3

Nov. 22, 2009 - Satoshi's welcome message to Bitcoin forum users.
https://bitcointalk.org/index.php?topic=5.msg28#msg28

Nov. 26, 2009 - Thanksgiving with Dave.







March 6, 2014 - "Leave others to be Satoshi and leave Dave not to be."
https://www.courtlistener.com/docket/6309656/550/17/kleiman-v-wright/


More Statements from Kleiman v Wright court documents
http://www.davekleiman.com/kleiman-v-wright.html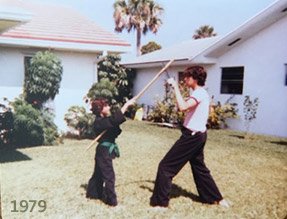 Ira and Dave